Counter-strike 1.6 Russian butcher original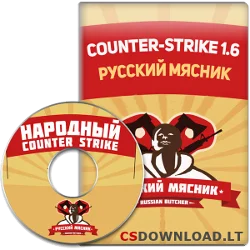 Sergei Kovalev demonstrates his playing skills while playing Counter Strike 1.6, which we can see on a site like Youtube.He recently decided to make for his fans Cs 1.6 assembly with his configuration and settings.
cs 1.6 Russian butcher
is high-quality protected and of a kind design.The game itself remains clean, with no patterns (except ax), mods and other accessories.
Background image has been changed in the main menu.
Now this is an image of the author, decorated with bright yellow and red hues.
The server selection menu's color and font in the main menu have been slightly modified as well.
There are no major changes in the cs 1.6 game , except for the modified model of the knife.
The standard knife has been replaced with a compact ax.
Players' models, weapons and maps have remained standard.
Counter-Strike 1.6 Russian butcher assembly is connected to the new master server, and offers better conditions for players.
By choosing server search, many cs 1.6 servers can be found.
The assembly also has a unique configuration of the Russian butcher, which makes the game more quality and more comfortable.
Game features:
Original main menu from various windows;
The voice of the Russian butcher's radio teams;
Put bloody arms models;
Add bots;
Possibility to write in Russian in conversation and console;
Possibility to create a Russian nickname;
Original game models with blasting heads installed;
Reliable customer protection;
There are many servers in the search server;
Size – 264 MB.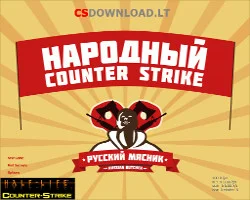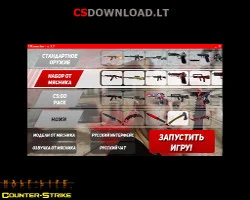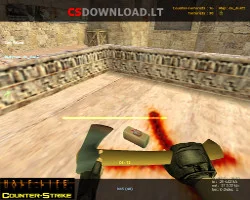 How to download and install a fully working cs 1.6 game