Download GUI cs 1.6 LongHorn 2012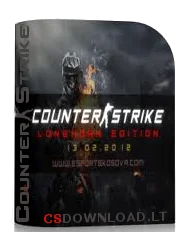 What is GUI?
GUI decoded as a Graphical User Interface. GUI changes cs 1.6 appearance (windows, icons, menu, buttons, lists and so on …).
Counter-Strike 1.6 GUI can be described – skins for CS 1.6.
How to install? You have cs 1.6 installer.
You are performing the installation instructions. If you see separate folder _Font, be sure to copy the contents of the folder in the C: \ Windows \ Fonts \.
LongHorn features :
Compatibility with Anticheats UCP / sXe Injected / CS Bot's
Protocol 48 Non-Steam Patch Version 44 (Orange Box)
Exe version 1.1.2.6/2.0.0.0 / Exe Build (4554)
SteamID Numeric not required CDKey
The original character models and weapons Clean rip from original files
Working in All Version of Windows (XP, VISTA, Win7, Win8, Win8.1, Win10)
Playable on LAN and Internet
New – LongHorn GUI v3 Reversion (Graphical User Interface) Pefect Design
New – Version of REVOLUTION Emulator 9.8.4
New – Bots included v2.5 (with no sound)
New – Anticheats UCP Version 7.4.1 (Protect your Game from Cheaters)
New – Splashscreen – Background in 3 Version 640×480 / 800×600 / 1024×768 (Look in Folder Backgorund & Video resolution)
New – Fonts (Size & Quality)
New – Design of BuyMenu + included Default BuyMenu (Look in folder Dafault BuyMenu)
New – Spectator Banner Much Beauty
New – Commander Menu (Added some stuff & Bot's commands, Admin, Mp3Player, Game Settings, AMX)
New – LongHorn Update Client (Update your Counter-Strike 1.6 LH 2012) – Look in LongHorn Tool's 2012
New – Icon Counter-Strike 1.6 LH 2012 (No UCP) & UCP Counter-Strike 1.6 LH 2012 (with UCP)
New – Folder LongHorn Tool's 2012 (the best tools for Professional Gamers)
New – The Best Professional Configuration Commands
New- RegFile User 100% Internet Speed (Automatic Install) For Low Ping
New – Show Steam ID & Record Demo added in Gamemenu script
New – Loading Logo
New – GameStartup Song (Remix Carmina Burana)
New – Motd Logo Full Dimension
Improved – Chats Con Colors
Improved – Chats Fonts Size (Default)
Improved – UCP (Hight) mode of priority for game process
Added – hw.ddl file of Orange BoX
Added – NonForce Commander
Added – Some new maps
Fixed – Wad's File (some wad file Request)
Fixed – Some Bugs
Removed – some ddl file, HLDS and HLTV to play in new version of UCP
Size: 235 MB (1-3 min. to download).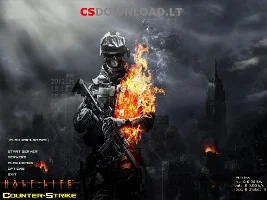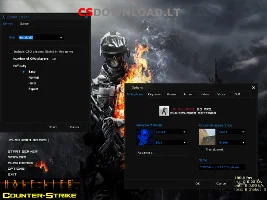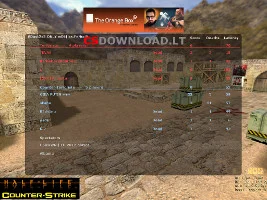 How to download and install a fully working cs 1.6 game