Counter-strike 1.6 Servers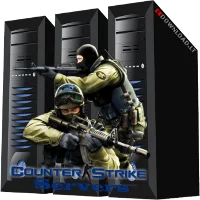 Counter-strike 1.6 Servers
Counter-Strike 1.6 servers are a place in the internet space, where players gather to compete among themselves or in teams.
In CS 1.6 servers are more interesting to play than to play against a computer program.
Fighting and strategy games nowadays are very popular.
Online games are a mass different servers.
All over the world are very popular fighting game CS 1.6 servers (cs 1.6 servers).
The most popular CS 1.6 servers: Public, zombie, Surf, JailBreak, CSDM, GunGame, Deathrun, Hide & Seek, Warcraft3, HSDM, Superhero, Bhop.
We have cs 1.6 servers such as Public, CSDM, GunGame, Deathrun, Only Dust.
For this reason, we invite all our visitors to visit our website and download cs 1.6, that then you can play on our cs 1.6 servers, which is a big number and they are constantly changing.