Download Counter-strike 1.6 LongHorn 2013 version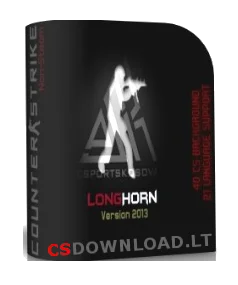 Another great Counter-Strike 1.6 LongHorn 2013 assembly.
As always with new changes, old file fixes and new file insertions.
2013 version has some new features that the previous version didn't have.
You need to download and install this unique version on your computer and see what's inside this version.
Download CS 1.6 LongHorn 2013 by clicking on the direct link or torrent file link.
CS 1.6 LongHorn 2013 features:
Engine 1.1.2.6 build 4554;
Non-Steam Patch Version 42.1 (Orange box);
Protocol 48;
Compatibility with Windows XP, VISTA, Win7, Win8, Win8.1, Win10;
Playable on internet and LAN;
Working server browser with internet, favorite and LAN tabs;
CSS weapons models for CS 1.6;
REVOLUTION Emulator 9.85;
Fenix LT MasterServer ( play online in CS 1.6 servers);
Dproto 0.9.179;
zBots included;
LongHorn GUI v4 (Graphical User Interface);
Some HUD redesign with default radar;
GameMenu fonts and colors (High Quality);
Spectator banner Professional look;
Professional "H" commander menu (zBot's commands);
Icon Counter-Strike 1.6 LH 2013;
New gamestartup song;
More spray logo;
Client can join P47 as well as P48 servers (LAN);
AMX Mod X 1.8.2;
BackUp some ddl files;
Fast and easy to install.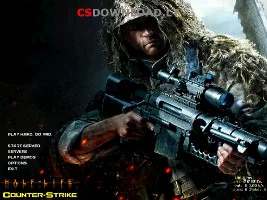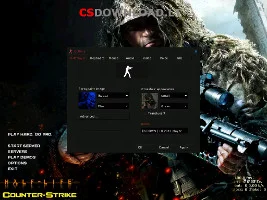 How to download and install a fully working cs 1.6 game